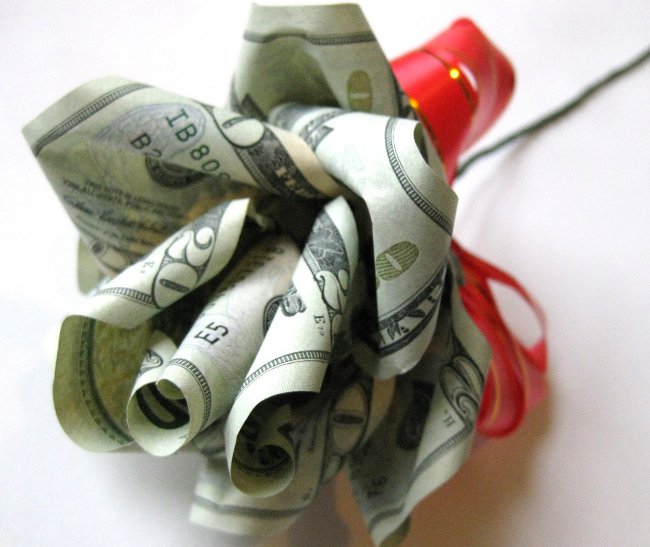 How often do we think, choosing what to give - money or a thing.

And what if you present a bouquet of money as a gift?

This is both practical and non-standard.

A bouquet of banknotes will not wither, but you spend on it exactly as much money as you want.

A bouquet of money will be to the place at the wedding, birthday, anniversary, almost any holiday.
How to make a money bouquet with your own hands?



Pick up brand-new crispy bills.

Spread on the table necessary


material:



Cork (from cork) or a piece of foam plastic, etc.,


toothpicks,
rubber bands for money,


artificial flowers with stem and leaves.





1. The cork will serve as the basis for the flower on which the bills are held.

Make a few steps on it to fix the rubber bands.
2. Use a toothpick to screw in all the corners of the bill.
3. Fold the bill in half, thread in the middle of the elastic band and wrap around the cork on the top tier.
4. Adding thus the bills, fasten them two on each tier, until you finish the bud.
5. Disassemble the artificial flower and insert a bud in the sepals.
Give bouquets with fragrant bills and bright bows, pleasing the eye and soul!